Summer Workshop Series 
We encourage and welcome participation from everyone, at every level, with every degree of interest! Groups are divided by age and ability for our Dance Workshops. If you want to work hard, improve your skills AND, at the same time, have some fun and make new friends – then our Summer Workshop Series is PERFECT FOR YOU!
---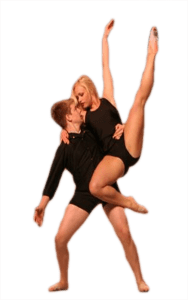 "FUTURE AND RISING STARS" Dance Technique Workshop
June 24 – 28 from 9:00am-4:00pm
Future Stars (ages 7-10) / Rising Stars (ages 10-14)
Learn the proper technique necessary to achieve those heel stretch turns, calypso jumps, multiple pirouettes and other cutting edge skills to take your dancing to the next level. Dance projects and crafts will be included during the week to offer an age appropriate Intensive experience. On Monday 6/24 and Thursday 6/27, workshop extends to 7:00pm for our Evening Enrichment Session (included in the cost of the workshop). Class size is limited to offer individual attention. This workshop is taken in conjunction with the "Stars Evening Class" as a follow up to keep the training going through the summer.
*See listing in Evening Classes. Cost: $450
---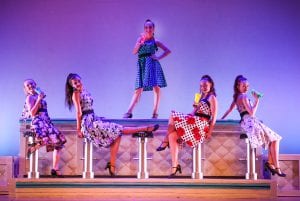 "TRIPLE THREAT" Dance Intensive Workshop
July 22 – 26 from 9:00am-4:00pm
Ages 9-18 / Groups divided by age and ability
This Workshop is designed for the dancer who wants to be the total package. Having a strong background in dancing, singing and acting will allow you to be the Triple Threat performer that everyone wants to work with. Expand your horizons! For those not ready to sing like you're on "The Voice" – no worries! This workshop is "Lip Sync Battle" friendly! Build your repertoire through intense and motivated training in a variety of dance styles, including Contemporary, Broadway Tap & Jazz, Hip Hop, Ballet and more. The Triple Threat performer is known as the one who will step into the spotlight, command the audience's attention. This workshop is the perfect training to show you how! Cost: $450
---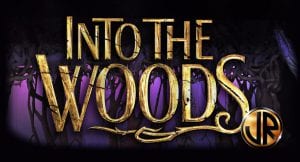 "INTO THE WOODS JR" Musical Theatre Workshop
July 8-19 from 9:00am-4:00pm
Ages 11-18 / Performances: July 20 at 2pm and 6pm
Instructor: Susan Thornton
ACT! SING! DANCE! Join us for a fun filled 2 weeks of classes, exercises and activities all in preparation for a final production of INTO THE WOODS JR. Each day will intorduce a different component of musical theatre. Enjoy character development exploration, intro to dance, vocal harmony classes and improv – just to name a few. Two performances will be held in our 115 seat theatre on Saturday July 20th. Tickets for the performances will go on sale July 8th through ShowTix4U.com. All participating students will receive a workshop t-shirt. Cost: $475

---
FREQUENTLY ASKED QUESTIONS ABOUT THE DANCE WORSKHOPS
 DANCE UNLIMITED'S SUMMER DANCE CAMPS
FOR DANCERS OF ALL LEVELS — AGES 7 to TEEN
What is best age to enroll in the Dance Camps?
            There is no "best" age.  Depends on your dancer's interest level.  Classes are divided by age and ability so everyone is challenged.  The age range is seven through high school.  Every age grouping has a different schedule and projects each day. 
            Past years schedules have included  –  acro, nutrition class, dance history, outdoor activities, dance crafts for youth dancers, choreography, fitness, Pilates, stretch classes, jumps and turn classes, aerial, and all styles of dances from Ballet to Broadway to Hip Hop.  A great variety every day.  Something for everyone.          
Don't you have to be an advanced dancer to enroll?
            No, the classes are divided on the first day by ability AND age.  So everyone is placed in classes with dancers their own age.  So, for instance, a teenager who isn't that strong in tap will be placed in a class with other teenagers of the same ability level.  Teens wouldn't be in class with youth dancers.
I thought only Dance Company members took the Camps?
While those dancers do enroll, the Camps are designed for all Dance Unlimited students, as well as non-Dance Unlimited dancers looking for a summer program.  We encourage and welcome participation from everyone, at every level, with every degree of interest.  In addition to a challenging curriculum, there are many activities throughout the week such as "grill out lunches" and informational presentations and group choreography and design that encourage fellowship and personal interaction.  If you want to work hard, improve your skills, and at the same time – have some fun and make some new friends, the Summer Camps are for you.  Our camps are wonderful bonding and new friend opportunities.   
My daughter doesn't take tap. What will happen when there's a tap class planned that day?
The Camps are a perfect opportunity to try 'something new' BUT if a dancer doesn't feel comfortable trying a new style, they are welcome to observe that class or join another group for that hour.