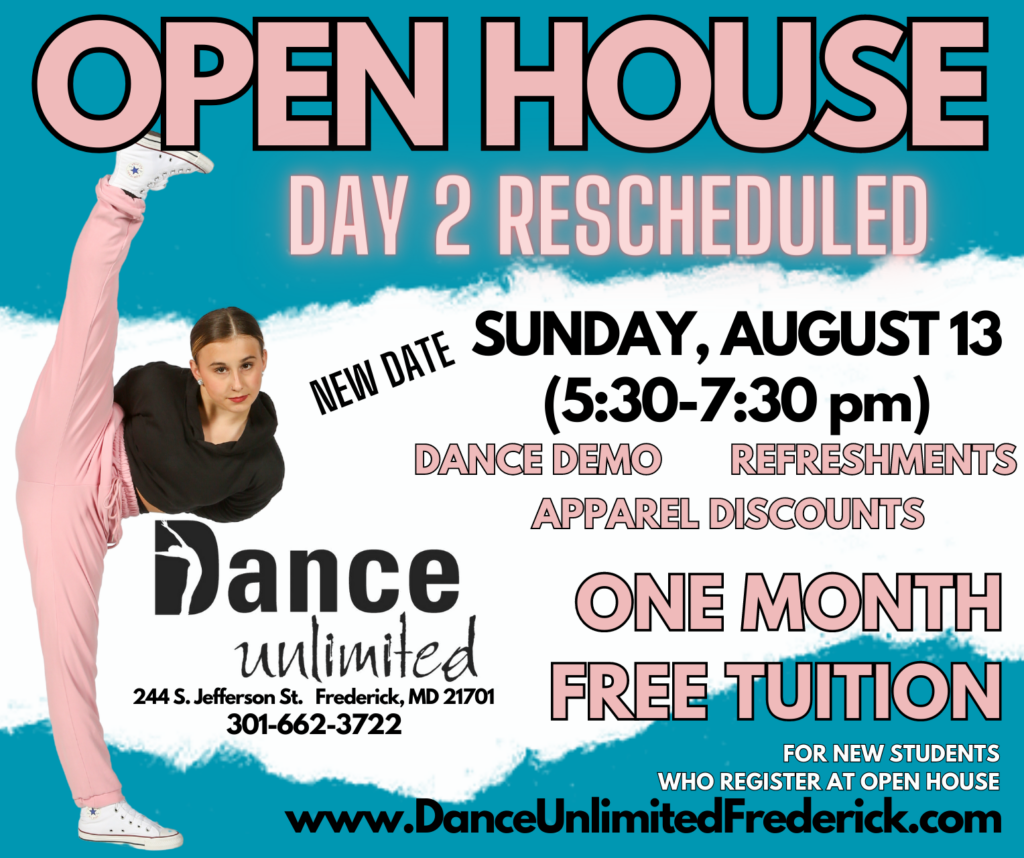 — Message from the Director of Dance Unlimited —
Are you or someone you know interested in DANCE or ACTING classes? I'd like for you to visit my studio to see all the great options we offer. We aren't just a dance studio – we're so much more. Dance classes begin at 2 ½ for the tiny beginner dancer and go up to adults looking for an outlet to rekindle their passion for dance – or maybe you have an up and coming young actor who would thrive in an acting class or musical theater workshop.

My teaching staff and I bring longevity and diverse backgrounds with performing arts degrees, ballet company training, and on-stage experience. It is our passion to share our love of the arts and encourage others to experience the excitement of a dance or acting class. All studio dancers have the opportunity to perform twice a year – once in a showcase in our 115 seat theater and again at the end of the year recital in June at the historic Weinberg Center in downtown Frederick; two great performance experiences. Our acting students also have their own performance opportunities, including an end of the year One Act Play Showcase.

Our DANCE UNLIMITED families take pride in our spacious and comfortable building – which includes 4 large dance studios and a state of the art black box theater. Ample off street parking makes for easy drop off and pick up. Families also enjoy having an observation area and cafe to sit and talk with other parents, while students appreciate having designated dressing rooms, a conditioning room, large bathrooms and the ability to purchase snacks/drinks in between classes.
If your dancer decides to get more involved in the future we have a dance company for ages 5 to 17 which offers additional performing opportunities. Dancers have fun at competitions and workshops and meet new friends from other studios. Whether you're looking for a once-a-week class or a pre-professional program – we're the place to be for a well-rounded experience in the arts.

There's so much more to show you. I'd like to invite you to one of our Open Houses on either Sunday, August 6 or Monday, August 7 from 5:30-7:30pm where we'll be offering ONE MONTH FREE TUITION to new dancers who register that night! Unable to attend the open house? Give us a call at 301-662-3722 to arrange your personal tour.

I'm confident we can find the perfect class for your child. With 35 years of experience, amazing teachers, and loads of options for you – let me show you why DANCE UNLIMITED is the best choice for you and your family.
Hope to meet you at our Open House!
Donna Grim, Director