Dance Unlimited Alumni
Each month we would like to feature one of our amazing alumni and their accomplishments. We are so proud of all of our dancers! This month, we are excited to highlight ISABELLA MARCELLINO.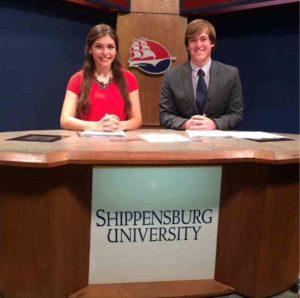 Isabella Marcellino – DU Alum Class of 2015

Isabella Marcellino began dance at the studio in 2002 at the age of four. During her time at DU, Isabella was very involved in the Dance Unlimited Repertory Company, notable highlights from her time with DURC include multiple scholarship winnings at Maryland Council for Dance, monologue finalist for the Frederick Optimist Club, and top 10 placing solo performances at National and Regional dance competitions.  Her leadership skills and strong dance performances lead her to be dance captain for many of the group's competition dances. Isabella also enjoyed performing in Other Voices Theater shows, including being featured as Alice in the 2009 production of The New Adventures of Alice in Wonderland at the Weinberg Center and in OVT's most recent summer production Anything Goes.
After graduating in 2015 from Linganore High School, Isabella went to Shippensburg University where she is currently studying Communication Journalism with an emphasis in electronic media and public relations. During her freshman year, Isabella auditioned to join the Shippensburg University Television Station and was given the weather reporter position. This year she auditioned again with SUTV and was given the position of desk anchor!  While keeping up with her schoolwork and SUTV, Isabella also teaches a barre exercise class to SU students!

---
Previously Featured Alumni . . .
Lindsey Yoder – Dance Unlimited Studio Achievement Winner 2011
DU Alum Class of 2012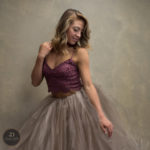 After graduating high school in 2012, Lindsey Yoder attended James Madison University. While at JMU, Lindsey followed her passion for dance by joining Madison Dance, eventually becoming their head jazz teacher. Lindsey was very active in the local JMU community by running multiple programs for children with special needs. In the spring of 2016, Lindsey graduated from JMU with a bachelor's degree in Health Sciences. She is now attending Northern Arizona University where she is pursuing her doctorate in Occupational Therapy.