4 Tips for Successful Dance Classes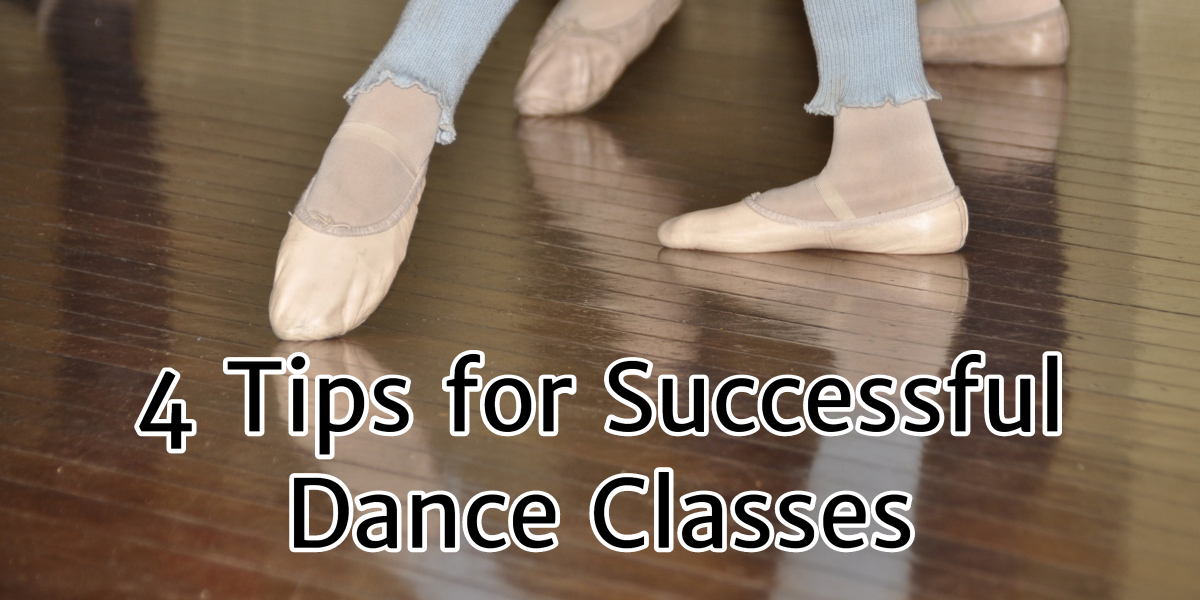 Dance is a skill that takes hours and hours of practice to master and perform well. Much of the time a dancer spends practicing happens in the studio, during class.
Making the most use of class time is important to helping individual dancers grow and develop in their art. While there's much to be said about skilled, experienced teaching for helping a dancer reach the height of their abilities, a dancer's individual progress is largely up to how much they put into the discipline.
To help dancers of all ages get the most out of each and every dance class, here are X tips to keep in mind:
Arrive on Time
Part of preparing for a successful class is having enough time to prepare the body and mind for what's going to happen on the dance floor.
Arrive early enough to have time to put away all personal belongings and ensure that the dancer has the proper shoes and attire on for class.
Younger students may find that arriving too early – more than five to 10 minutes prior to class – gets boring and uses up their patience. This can cause issues with focus during class itself. 
Instead, time arrival with enough time to get the dancer ready for class but not so much that you risk a behavior issue.
For older students, allowing at least 15 minutes to dress, stretch, and prepare is ideal for most students. This amount of time gives the dancer to put the worries of school and social life aside while also stretching and warming up to get ready for whatever type of dance will be performed during class.
Respect the Space
Dance class, just like school or work, has its own rules and best practices.
Personal items such as coats and dance bags should stay out in the waiting room, lockers, on any provided shelves, or outside of the dancing space. This helps keep the floor space clear and safe for all dancers.
Food and drinks other than water shouldn't be brought into the studio. If your dancer needs to have a snack, make sure they are consumed before or after class or on a break in the case of longer classes, and only in areas designated for eating.
Along with respecting the physical space goes respecting the rules of the space, meaning the dress code.
Dress codes are designed so that instructors can more easily see that all dancers are executing the moves properly, making corrections easier. Not abiding by the dress code makes the instructor's job more difficult, disrupts from the other students' ability to learn, and can slow down the dance class entirely.
Whether the dress code calls for specific colors of leotards and tights or is a little more loose, make sure to know what's allowed and follow the rules.
Ears Open, Mouth Closed
If a dancer is talking, they can't possibly be hearing corrections or instructions made by the instructor.
Dance class is not a social hour, and dancers should keep talking to an absolute minimum but listen extensively. 
If the instructor is speaking directly to a dancer, they should make eye contact and, when necessary, respond to the instructor. When other dancers are receiving instructions, dancers should listen and learn from those corrections. Sometimes, they're making the same mistake but just haven't yet been seen.
Try Something New
Sometimes, it can be easy for dancers to get into a routine in classes. 
They choose the same spots, perform the same moves, and work on the same warmups. 
But sometimes, it's good to shake things up a little. You can only truly grow and learn by trying something new and stepping out of your comfort zone.
Unless you have assigned spots, pick a new spot in class every few weeks. Go for that triple pirouette that you haven't yet nailed. 
As long as your teacher hasn't given you specific instructions to do something different, class is among the safest places to try out new things and see if they can go from those skills you'll have "maybe someday" to the ones you've mastered.
Dance Classes for All Ages in Frederick, MD
At Dance Unlimited, we want all our dancers – from 2 to 92 and beyond – to feel welcomed and ready to learn. Our experienced teaching staff has the guidance and expertise necessary to help dancers of all skill sets and levels perform at the top of their game. We offer ballet, jazz, tap, and more for everyone from recreational dancers to those looking to make this their career. Visit us today!