We have three dance performance groups, each with different requirements, goals, and levels of commitment. Check the many opportunities below and find the perfect match for your dancer!
Mini Company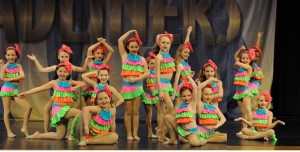 For dancers 1st through 5th grade. Dancers will experience the exciting world of dance through special MINI Co rehearsals, team work, and age appropriate challenges. The MINIS attend two one-hour Saturday rehearsals each month and perform in studio Cabarets, community events, two competitions, and annual Recital Showcase. MINIS are under the direction of Donna Grim.
Junior Company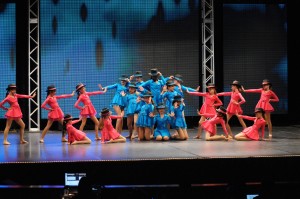 The perfect opportunity for dancers to build skills and improve self confidence in a positive, structured setting. Dancers will participate in local events, as well as two competitions, studio showcases, and the annual recital. This is a good choice for dancers who love to perform and want to experience the competition scene. Dancers are required to enroll in the Junior Company Class and a minimum of two other classes (one of which is a technique based class – ballet, lyrical or jazz). The Junior Company is broken down into two divisions by age and ability. Junior Company Div 1 (grades 5-8) is under the direction of Chelsea Humphries and Div 2 (grades 8-12) is under the direction of Amanda Patten.
Dance Unlimited Repertory Company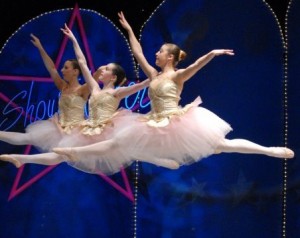 A pre-professional level dance program which operates in affiliation with Dance Unlimited. The mission statement of this 501© (3) organization is to provide pre-professional training for the accelerated student in an atmosphere designed to simulate the working conditions and standards expected in professional dance or other performing arts.
Dancers range in age from 9 to 17 and travel to several competitions and weekend dance workshops, each year to produce Frederick's own Easter tradition, THE NEW ADVENTURES OF ALICE IN WONDERLAND, and participate in community outreach programs. Auditions are open to all intermediate & advanced dancers and an apprentice program is available to less experienced and younger dancers.
Company membership requires an increased commitment to dance and the performing arts, as well as the desire to work and grow throughout the year to attain the highest level of technique and performance within the students' reach in a professional environment. Dancers are required to attend a minimum number of classes per week, based on age. DURC is under the direction of Donna Grim & Gayle Williams.
To learn more about the Dance Unlimited Repertory Company, please click here