YOUTH CLASSES (Ages 7-10)
ELEMENTARY 1 & 2
Includes tap, ballet, and jazz. Students learn elementary dance steps and positions, dance terminology, and musical phrasing. General age range 7-10. (Minimum age requirement is 7 years and
must be entering the second grade
.) Level 1 is appropriate for first and second year Elementary dance students and Level 2 is best suited for intermediate.
Elementary 1 – Wednesday 6:15-7:30, Thursday 4:30-5:45
Elementary 2
–
Wednesday 5:30-6:45
MINI HIP HOP (1st-3rd grade, 4th-7th grade see Youth Hip Hop below)
Perfect for the child with energy to spare! Age appropriate urban jam for the younger set fusing hip hop and creative movement. Great for developing coordination & precision.
Wednesday 5:15-6:15
Thursday 5:45-6:45 (just added due to popular demand!)

YOUTH TAP (4th-6th grade)
A high energy class perfect for the young tap enthusiast. Each week, class will progress through a warm up, floor crossings and mini combinations while fine tuning rhythm skills and musicality.
Wednesday 5:30-6:30
YOUTH JAZZ (4th-6th grade)
The perfect class for the young dancer who wants to just focus on jazz. Through warm ups, floor crossings, combos and other exercises, dancers will improve on flexibility and technique while fine tuning musicality & style.
Wednesday 4:30-5:30
---
YOUTH LYRICAL 1A (2nd-5th grade)
A blend of ballet and contemporary dance techniques. Dancers often perform to music with lyrics which serve as inspiration for the dancer's movements and expression. Minimum age: second grade. Dancer must also be enrolled in ballet and/or have director approval. Promotion to level 2 requires solid classical ballet technique.
Wednesday 4:30 – 5:30
JR BALLET 1A (2nd-5th grade)
Class is geared to the motivated young dancer who is ready for more than one class per week. Class content will include ballet vocabulary, how to work at the ballet barre, and center floor exercises.
Monday 4:30 – 5:30
Youth Lyrical 1A and Jr Ballet 1A are part of our Accelerated Program. Director approval required for all Accelerated Program classes.

---
PRE-TEEN CLASSES (Ages 10-12)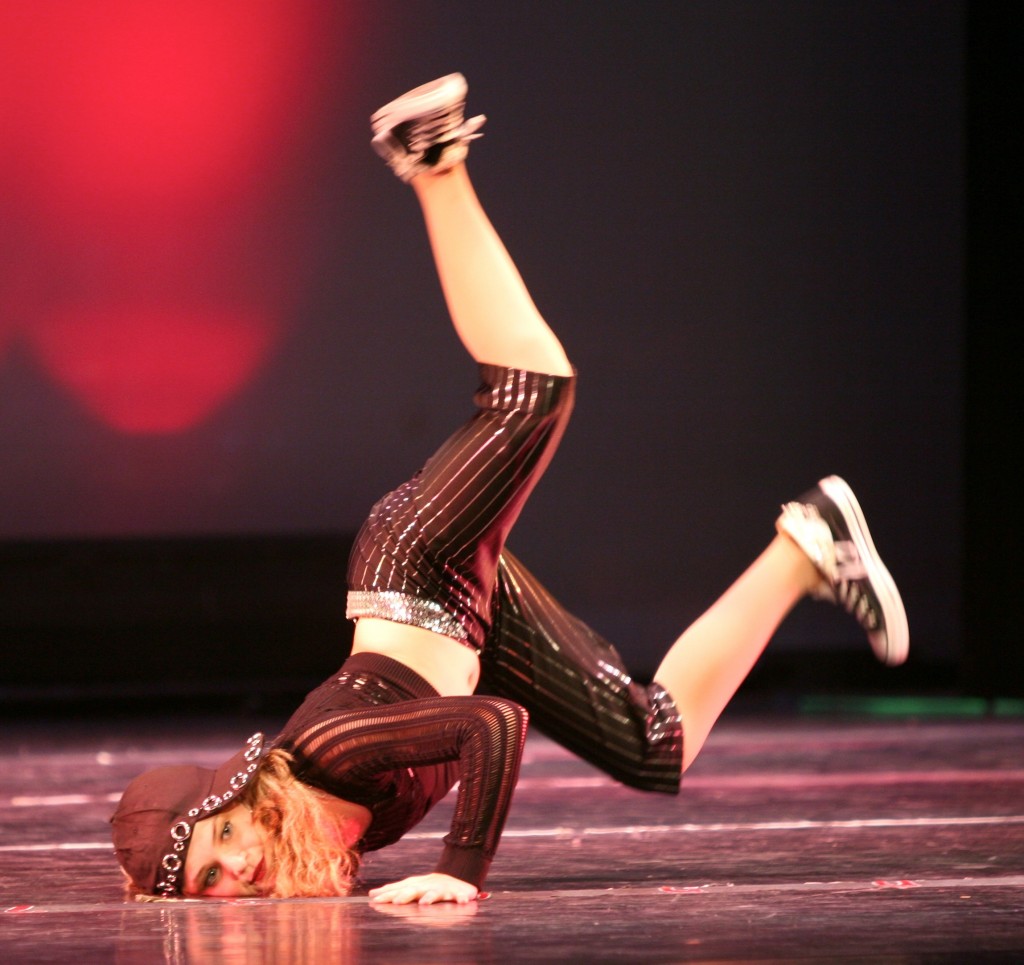 PRE-TEEN TAP/JAZZ 1/2
(5th-7th grade)
Includes tap and jazz in this one hour class. Instruction will emphasize proper technique and body alignment, as well as develop all dance-related skills in a positive and encouraging atmosphere. Also appropriate for some 8th graders.
Monday 6:30-7:30

YOUTH HIP HOP
(4th-7th grade)
It's time to get funky! Come explore the dynamic world of hip hop through a high energy class designed for your pre-teen dancer. Learn isolations and explosive moves that make hip hop so fun and exciting.
Thursday 6:45-7:45
GYMNASTICS FOR DANCERS (placement by instructor – levels 1, 2, 3 & 4)
Class will improve strength, flexibility and stamina, resulting in a more powerful and enhanced dance performance.
Gymnastics (level 1) Monday 5:30-6:30
Gymnastics (level 2) Thursday 6:45-7:45
Gymnastics (level 3) Tuesday 5:45-6:45
Gymnastics (level 4) Tuesday 4:45-5:45
---
OUR TEEN LEVEL 1 CLASSES ARE ALSO APPROPRIATE FOR SOME PRE-TEENS.
Teen level 1 classes are appropriate for beginner to advanced beginner dancers, as well as students moving up from the Pre Teen level.

JAZZ Fast paced and high energy; class progresses through warm­ up, floor crossings, and mini-combinations.
Jazz 1 Tuesday 4:30-5:30
TAP Covers time steps, progressive foot work, varied rhythms, and innovative routines. A mix of classical and rhythm tap.
Tap 1 Tuesday 6:30-7:30

BALLET Class will stress proper technique, alignment, and terminology using a combination of barre, center and across the floor work.
Ballet 1 Monday 8:00-9:00

LYRICAL/CONTEMPORARY Class will include lyrical contemporary dance techniques while performing to music that inspires movement and expression.
Lyrical 1 Monday 5:30-6:30